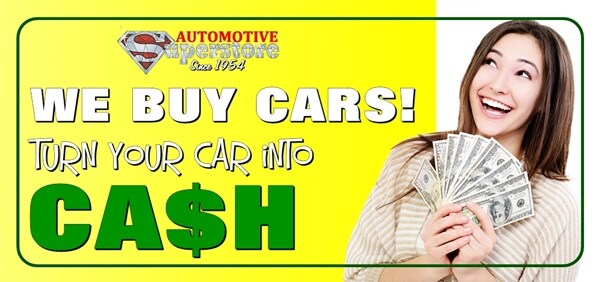 Tubbs Brothers wants to buy your vehicle,
even if you do not buy from us!
That's right, Tubbs Brothers will buy
your car or truck for cash - and pay top dollar.
Bring it in so we can make you an offer!
Why should I sell my car to Tubbs Brothers?
We will put money in your hand immediately!*
We handle all of the paperwork for you. A hassle-free way to get cash for your car.
One appraisal does it all - it only takes one quick appraisal at our dealership to get money for your car, then we will take care of the rest.
It's safer to sell your car to the Tubbs Brothers because we are fully licensed, bonded and insured for your safety and peace of mind.
No more long waits to get cash for your car. Your car could be fully out of your name with cash in your hand all within the same day!*
Don't waste more money on car repairs. Get the cash you want for your car now.
We are interested in purchasing almost all vehicles for cash between 2005 and 2015.
We are also interested in classics and other collectable vehicles of any year.
* Due to some bank funding delays with finance and lease deals, we may not in all circumstances be able to pay for your vehicle on the same day.